Senior Electrical Engineer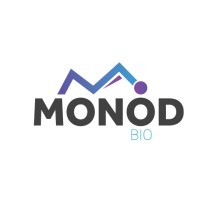 Monod Bio
Other Engineering
Seattle, WA, USA
Posted on Tuesday, September 12, 2023
Monod Bio is a pioneer company in the design of de novo protein biosensors. Our innovative biosensor platform technology takes advantage of the most recent advances in computational protein engineering to create highly modular biosensing nano-switches that enable rapid, sensitive, and inexpensive analytical assays. Our visionary founding team and state-of-the-art technology position Monod Bio at the forefront of molecular reporter and biosensor innovation, and we welcome exceptional individuals to join us on this journey.
The successful Senior Electrical Engineer will closely partner with mechanical engineers, firmware engineers, and project managers to deliver high-quality products.
Among other things, in this position, you will:
Own all electrical hardware design and implementation from prototyping to production
Handle circuit schematic design and PCB layout
Collaborate with multidisciplinary teams
Address sourcing components
Conduct verification and validation testing
Ideal qualifications we seek in a candidate:
Advanced degree in electrical engineering, or equivalent practical experience resulting in deep working knowledge of the discipline.
Significant experience and demonstrated expertise in electrical hardware design.
A solid understanding of digital and analog circuit design and test equipment.
Hands-on experience with board bring-up and debugging.
Knowledge of IEC standards.
Experience optimizing designs for manufacturing, testability, component sourcing, and life cycle, ease of assembly, and cost.
Ability to consistently work onsite in our South Lake Union facility.
Qualifications that can move you to the top of the candidate list:
Experience designing hardware for Medical Devices within ISO13485
Design for Safety and EMC compliance
Embedded firmware development knowledge
Experience with digital and analog signal processing
Experience implementing Wi-Fi, USB, Bluetooth, and Ethernet
Experience with RFID, QR, or Barcode scanners
Experience integrating ARM based products
Experience with optical systems is a bonus
Experience with schematic capture tools and PCB layout products
Experience with FPGA
Experience in STM IDE
Basic knowledge of programming C or C++
Critical competencies for success in this role include:
Analytical skills, with the ability to visualize, articulate, conceptualize, or solve both complex and uncomplicated problems by making decisions that are sensible given the available information.
Prioritization skills, spending time on what's important, zeroing in on what's critical, and quickly sensing what will help or hinder accomplishing a goal.
Able to convey information orally and in writing in a clear, succinct way and in a variety of communication settings and styles; can get messages across that have the desired effect.
Timely and quality decision-making; uses a mixture of analysis, wisdom, experience, and judgment to reach sound decisions.
Initiative and perseverance; pursuing work with energy and drive and identifying outside-the-box solutions to address roadblocks and drive results.
We are proud to provide a generous benefits package and a healthy work culture:
Competitive salary plus bonus opportunity.
100% company-paid medical, dental, life/AD&D, and vision insurance premiums. 50% paid premiums for dependents.
4 weeks PTO per year plus 11 paid holidays.
Parental leave benefit.
Annual compensation reviews.
State-of-the-art lab and office on bus line and near coffee shops, restaurants, and South Lake Union neighborhood.
Casual environment, friendly colleagues, and of course, excellent snacks in the kitchen
Every position requires certain physical capabilities. Monod Bio seeks to provide reasonable accommodations that enable individuals with disabilities to perform essential duties when possible. Equal employment opportunity is a fundamental principle at Monod Bio. We are committed to nondiscrimination in all business operations. We are proud to enjoy a respectful and inclusive work environment where everyone has the opportunity to thrive.